BP: beyond petroleum
A forward-looking platform that redefined the energy category following the merger of Arco, Amoco, Castrol and British Petroleum. Controversial and the winner of Greenpeace's Emerald Paintbrush award, the idea helped BP lead favorability in the energy sector for nearly ten years.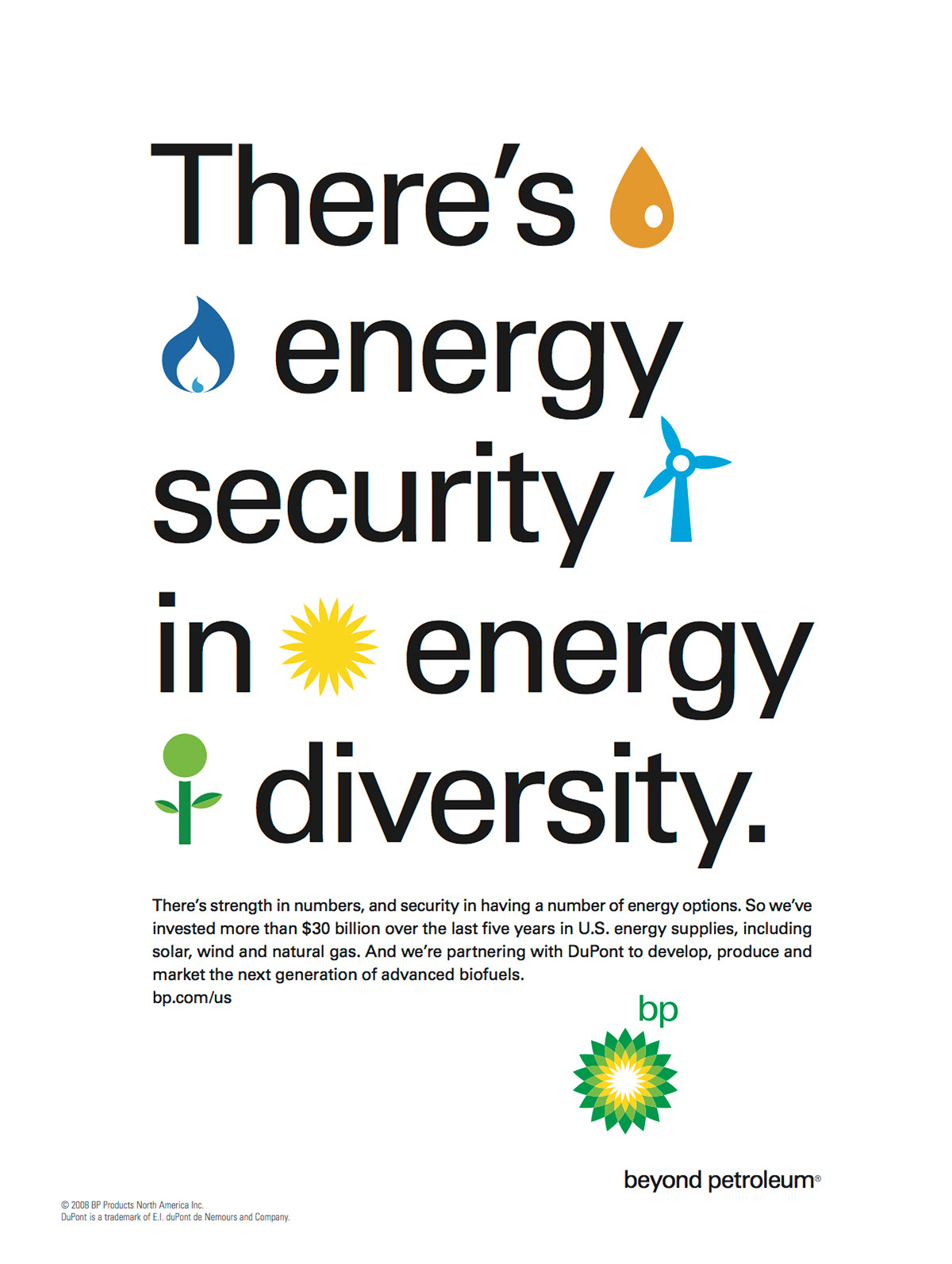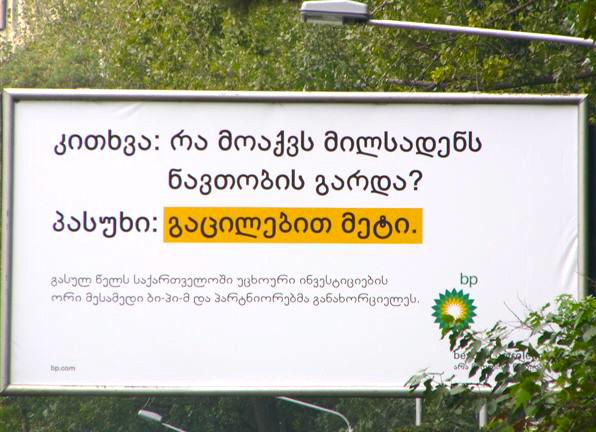 How far does the BTC pipeline go?  To create thousands of jobs in Georgia.